AFCP/HAU Conference Animal Science - Addressing Current Challenges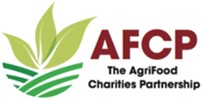 AFCP/HAU Conference
Animal Science - Addressing Current Challenges
Friday 14th July at Harper Adams University
Programme:
10.00     Arrival, registration and refreshments
10.45     Introduction Prof. Bob Bansback (HAU & AFCP)
10.50     Welcome Prof. Graham Jellis (Chair of AFCP)
11.00     Animal Science and the new Harper Adams/Keele Veterinaray School Prof. Michael Lee (Deputy Vice Chancellor HAU)
11.20     Tour of Farm and Livestock Research Area options:
              - Applied Ruminant Research at the Beef and Sheep Unit - Prof. Jude Capper (Sustainable Beef and Sheep Production, HAU).
              - Dairy Research Work - Prof. Liam Sinclair (Animal Science, HAU).
              - Pig Unit Work - Sarah Icely (Deputy Sector Manager, HAU).
12.20     Return to the Regional Food Academy (RFA) Lecture Theatre:
              - HAU Food Activity and RFA Resources - Dr Lynn McIntyre (Senior Lecturer in Food Safety, HAU).
              - Evaluation of net carbon emissions from dairy production systems - Fern Baker (PhD student, jointly funded by AFCP members, Nottingham University)
13.00     Lunch and Poster Session
14.30     Lameness in Ruminants (based on her PhD funded by AFCP member, The Perry Foundation) - Dr Caroline Best (University of Bristol, Veterinary School)
              HAU School of Sustainable Food & Farming (SSFF) - Simon Thelwell (HAU Strategic Director, SSFF)
              Agri-tech Developments in the Beef and Sheep Sectors - Prof. Karl Behrendt (Agri-Tech Economics, HAU).
15.30     Panel Discussion, Chaired by Prof. Jude Capper.
16.00     End
Click here for biographies of all the speakers